Corn Bread
Chicken in Coconut Oil
Honey Bread
Grilled Fish
Plantain Fritters

---

Fish and Chip
English Crumpets
Steak and Kidney Pie
Yorkshire Pudding

Caribbean Chicken
Avocado Soup

Chicken Chow Mein
General Tso's Chicken
Kung Pao Chicken
Moo Goo Gai Pan
Egg Rolls

---

Hearts of Palm Salad
Costa Rican Tilapia
Costa Rican Marinade
Rice and Beans

Potato Soup
Danish Potato Dumplings

Lentil Soup
Beef Kofta
Bamya - Meat Stew

---

Beef And Onions
Beef Bourguignon
Hollandaise Sauce

Wiener Schnitzel
Hot Potato Salad
Potato Dumplings
Spaetzle
Apple Cake
Apple Strudel
Black Forest Cake

Stuffed Tomatoes and Peppers
Baklava
Dolmades
Kalamaria
Moussaka
Souvlakia
Tsatziki

---

Naan
Chicken Curry
Chicken Masala
Tandoori Chicken

Irish Scones
Soda Bread
Corned Beef Cabbage
Dublin Coddle
Roast Pork with Potatoes
Irish Beef Stew
Potato Irish Soup

Falafel
Hummus
Kebob
Meat Cholent
Chicken Paprika
Honey Cake
Carrot Salad
Tarato

---

Aglio e olio pasta
Bruschetta
Focaccia Bread
Homemade Lasagna
Italian Bread
Traditional Pizza Sauce
Ministrone soup
Stuffed peppers
Sicilian cannoli - dessert


Sushi

Kalbi
Korean Dipping Sauce
Seasoned Spinach
Korean Soup

---

Guacamole
Chili Con Queso
Chiles Rellenos
Tamales
Bean Burritos
Beef Enchiladas
Carne Asada
Flour Tortillas
Chicken Enchiladas
Tortilla Soup

Pita Bread
Couscous
Kibbee

Moroccan Chicken
Moroccan Lamb With Apricots
Moroccan Meatball Stew
Orange Salad
Moroccan Eggplant

---

Chicken Zucchini
Nepalese Dumplings

Babka
Kolache
Cabbage Rolls
Pierogi
Pierogi Casserole
Rugelach
Cucumbers Sour Cream

Portuguese Steak
Portuguese Doughnuts
Sweet Bread
Piri Piri - Hot Sauce
Tomato Rice
Kale Soup
Portuguese Bean Soup

---

Meat-Stuffed Pancakes
Marinated Mushrooms
Vegetable Spread
Borshch
Sheet Cake

Sangria
Paella
Garlic Shrimp
Spanish Potatoes
Aioli
Gazpacho

Swedish Meatballs
Salted Herring

---

Thai Spring Rolls
Beef Salad
Chicken Satay
Thai Stir Fry
Pad Thai
Thai Pork Curry
Thai Soup


Vartabit
Chicken With Beans
Baklava
Turkish Delight
Stuffed Mackerel
Chickpea Salad
Turkish Salad

Buffalo Wings
Chocolate Chip Cookies
Chicken and Dumplings
Southern Fried Chicken
Southern BBQ Ribs
Clam Chowder

---

Vietnamese Salad Rolls
Rice Noodle Dish
Vietnamese Ground Pork
Vietnamese Hot Sauce
Pho Beef Noodle Soup




---
This site will serve as a directory for recipes from all over the world. If you have relevant information or recipes from your hometown please sent them to us. We will be dilighted to add them to the website.
Culinary schools, cooking related vacation spots from all oaver the world are invited to submit their information so we can add them to the culinary page.
If you own a vineyard or would like to promote your culinary related business please submit them.
Together we can make this website the largest international recipe directory on the net.
The staff at Recipe Food Guide.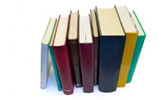 The search for recipes is on.... The Recipe Food Guide Team
Send us your recipe - Be a community internet volunteer and help us make this website the best recipe food guide on the net.
Last updated: Thursday, November 27th, 2008
If you are a copyright or trademark owner who believes your copyrighted or trademarked material has been posted, reproduced or distributed via the Site in a way that constitutes copyright infringement, please inform us by electronic mail at the following link.
These recipes are courtesy of all our online visitors. We are unable to verify copyright infringements or any proprietary rights owned by companies or individuals. If there is a problem please report it to our webmaster.

Trinakria Development | © Copyright 2000 | All Rights Reserved